Transportable Garbage Compression
Transportable Compression Equipment for compaction and containment of medium to large volumes of wet and general waste. The transportable compaction head is joined to the compaction container to suit wet or food type wastes.
When the bin is full, the whole unit is transported off site for emptying. The units can be Hand, Bin Lifter or Chute loaded and comply with all Australian Safety Standards. Superior compaction forces provide high payloads to reduce transport costs to landfill.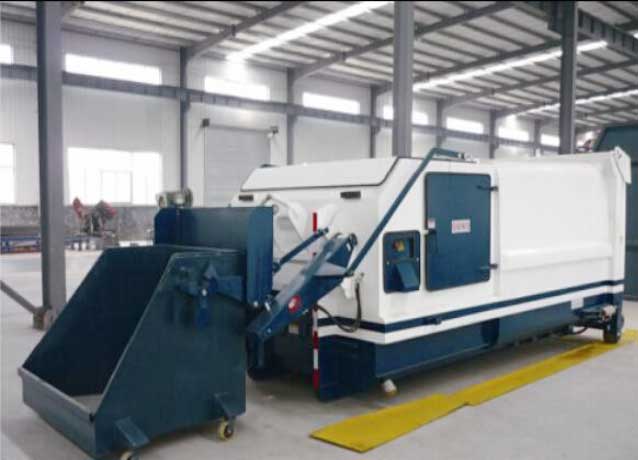 Product introduction
Reduced cost to transport your waste and recycling off site.
Reduced manual handling saving the cost of labor required to deal with the waste and recycling on site.
Safer manual handling reducing lost time due to injury.
Ability to handle your specific waste type and handling/loading method.
Robust Construction ensures an extended equipment lifespan reducing the need for unforseen upgrades.
Increased participation in a recycling program helping to reduce the organisations environmental impact.
Increased time available for staff to concentrate on other activities within the business.
Process Flow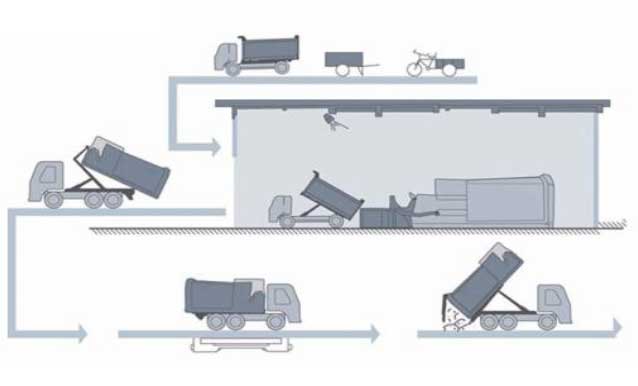 Machine Parameter (LYSY-17 for reference)
Item Name
LYSY-17
Dimension
Peripheral dimensions (L*W*H)
7830*2550*2785 (mm)
Compressor Chamber (L*W*H)
1350*1960*480 (mm)
Weight
Machine weight (ton)
6.3
Max. Waste loading capacity(ton)
10.5
Performance Parameter
Theoretical compression ability(m³/h)³
≥52
Maximum thrust of Cylinder head(KN)
≥220
Power(KW)
5.5
Comprehensive processing ability(t/h)
≥36
Volume (m³)
≥17
Maximum thrust of tilting cylinder(KN)
≥150
Wireless remote control device
Wireless remote controller